Clinical Management Quality Mark (CMQM)
The CMQM is a national award that recognises excellence in clinical governance. It commends the use of a number of different systems designed to safeguard high standards of care and ensure a continuous improvement of the quality of service provided. These procedures include clinical audit, risk management, incident reporting, outcome measures, patient satisfaction and emergency procedures. The award is made for a three year period, and was first received in 2012. In our latest of these awards in 2018, the Clinic was amongst only two in the entire country to receive a special commendation.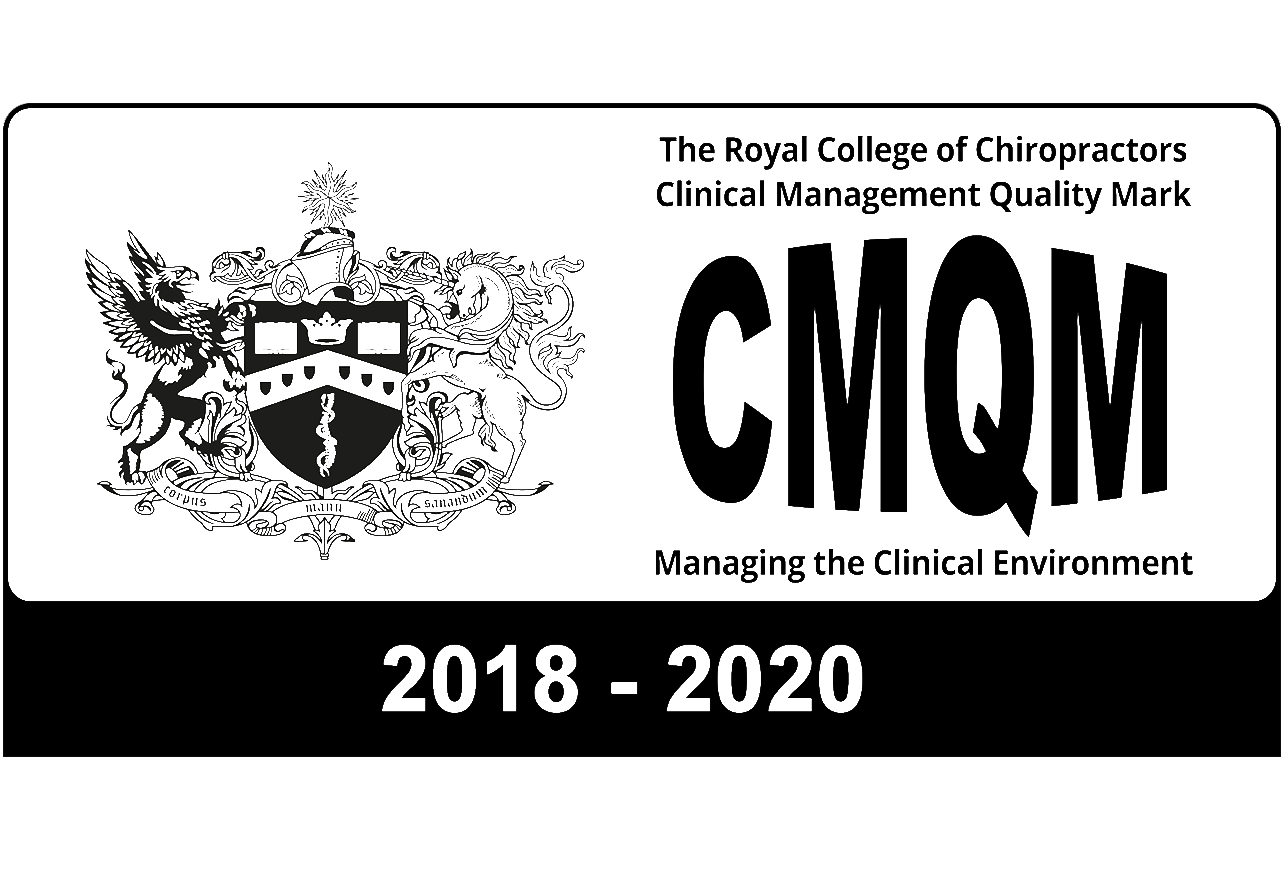 Patient Partnership Quality Mark
(PPQM)
The PPQM is awarded by the Royal College of Chiropractors' Lay Partnership Group in recognition of an achievement of excellence in meeting patient expectations. The clinic has been a continuous recipient since 2007, receiving a special commendation on two occasions, including our recent award which runs from 2019-2021. The adjudicating committee assesses clinics with reference to accessibility, booking systems, cleanliness and safety, privacy, communication, patient education and record keeping.