Clinic Fees
Chiropractic treatment is covered by the majority of private medical insurance policies. Many have excesses, limits of cover, or specific referral policies and patients are advised to check the details of their policy. Where appropriate cover is available, the clinic can invoice the insurance company direct.
New Patient Consultation (includes treatment if appropriate) – £50
This lasts 45mins-1 hour and includes:
An in-depth discussion of your current problem and case history
Thorough clinical examination and hands on assessment
A full explanation of what has been found and an outline of how we can help
Advice regarding how to improve/manage your condition
Normally includes your first treatment (depending on the complexity of your circumstances)
Chiropractic treatment session – £38
Included as part of your treatment sessions:

Health tips, general advice and after-treatment recommendations
Periodic treatments reviews to monitor progress
Progress/satisfaction questionnaires to help us measure your progress
Digital X-Rays – £50
X-rays can be arranged on a same-day basis. Your Chiropractor will be able to refer you for these only if clinically indicated.
MRI Scan (per region) – £230
We are able to refer to a private facility in Cheltenham that can typically perform MRI scans within a few days of a referral.
Massage Therapy Appointment (60mins) – £45
Includes the following:
Sports massage or relaxing therapeutic massage, tailored to your needs
May include stretching or trigger point therapy
After-session advice
Any communication between your Massage Therapist and your Chiropractor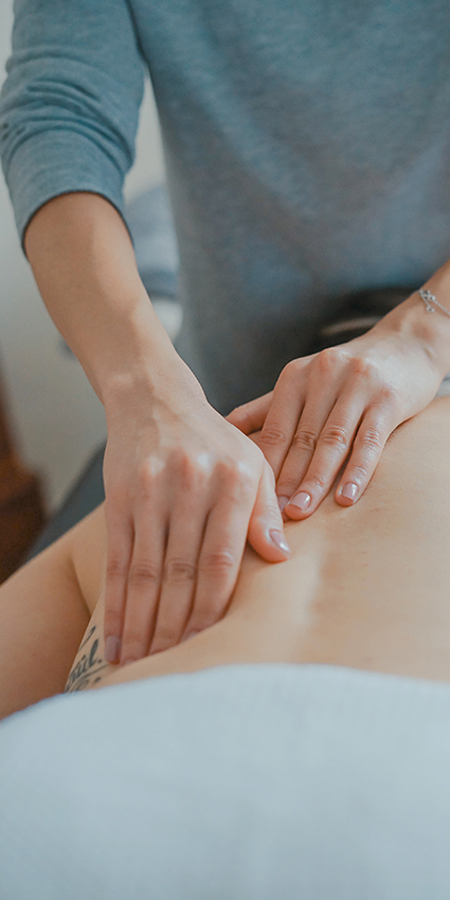 Please be aware of our cancellation policy.
Not turning up to an appointment, or appointments cancelled within the 24 hour period will incur a charge of 50% of the full appointment fee. Rescheduled appointments (that are attended) do not incur this charge. As a courtesy to our patients, technology not failing, we do attempt to text or email you a reminder 24 hours prior to your appointment. Failure to receive this reminder does not invalidate this cancellation policy.