Alex Broomsgrove
Clinic Director and Sports Specialist Chiropractor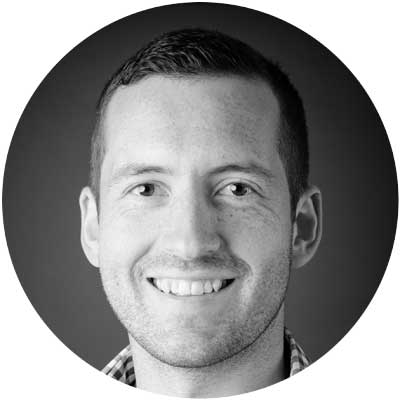 Qualifications
MChiro DC LRCC(Sports) MRCC ICCSP
Therapies offered
Chiropractic Treatment,
Sports Specialist Chiropractic Treatment,
Dry Needling,
Shockwave Therapy,
Health and lifestyle advice.
Background
Alex graduated from the Anglo-European College of Chiropractic, at Bournemouth University after 5 years of full time study.  Alex then worked in both Bristol and Cambridge before settling in Cheltenham in 2018.
Initially coming from a rugby and athletics background, Alex understands the importance of an active and healthy lifestyle. He is a firm believer that the key to a happy and fulfilled life starts with being active and eating well. Alex aims to not only get his patients out of pain but also to help them become more resilient to the challenges that our bodies face throughout life.
Over the years, Alex has worked with all sorts of athletes in the world of sport, including golfers, swimmers, cyclists, weight lifters, football players, track and field athletes.  Alex is a Licentiate of the Sports and Exercises Faculty of the Royal College of Chiropractors, and is also the Specialist Sports Chiropractor at Skelian.
Outside of work, Alex can be found running up hills with his two dogs, surfing and rock climbing. He also enjoys going for bracing sea swims in all year round! When he has some down time, you'll find him working away in the garden growing veg.
Approach
Alex's approach is to firstly, establish the patient's goal and then to functionally assess them to find the cause of pain but also to identify any contributing factors to the issue. Once those areas have been identified, Alex likes to work with his patients to establish a treatment plan that can be applied to the demands of their lifestyle. 
"I apply this philosophy to all of my patients, regardless of their age or the severity of their complaint.  I always strive to get to the root of the issue and then work with them to find a solution to the problem"
Alex's overall aim is to help patients achieve their personal goals, to get out of pain but also to give them structure so they are fitter and stronger than when they developed the problem in the first place to allow my patients to cope with whatever life throws at them. 
Testimonials from happy clients
Always goes above and beyond
"Alex and the team have been incredible from the initial assessment through treatment and advice. Always goes above and beyond and I can't tell you how amazing it feels to not be so limited in my training for the first time in three years. Have helped immensely with problems on BOTH Achilles tendons and my forearm tendonitis.  The whole team are super friendly and welcoming. Can't speak highly enough!"
Excellent treatment
"Have always received excellent treatment at Skelian for upper back and neck trouble. Complete confidence in Alex who always ensures the sessions are never rushed – as sometimes experienced at other clinics. An organised clinic along with ample, easy parking which always helps if you're in discomfort. Certainly my go-to chiropractic clinic in the Cheltenham area."
Would recommend
"I have very painful sciatica so I called Skelian and the receptionist was incredibly helpful and was able to make an appointment that day for me. I saw Alex and after a few weeks of treatment my sciatica has improved dramatically. The clinic staff are friendly and the thing I like is they know and call you by your christian name and you feel more than just a client. I would recommend Skelian to anyone."
Changed my life
"I have been seeing Alex for 5 weeks now following 5 months of chronic cervicogenic migraines. Intense weekly treatments have resulted in my first week migraine free. This has been an absolute game changer and my only regret is not coming sooner. Alex has a holistic and personal approach and takes his time to cater my treatments specifically to my individual needs. He combines manual manipulation, acupuncture and incredible deep massage to tackle my complex issues from all angles. He is compassionate and caring and makes me feel comfortable at all times. His knowledge base is incredible and he always explains what he's doing and the theory behind it. Equally his clinic staff are always friendly and accommodating and will always try their best to fit you in as soon as they can. I can't recommend this clinic highly enough, it has literally changed my life!"