Jamie Franchini 
Chiropractor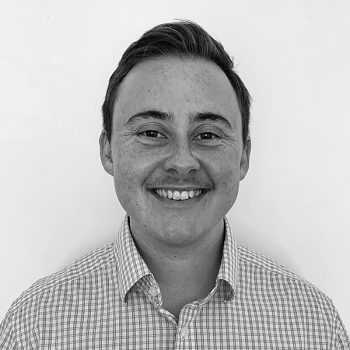 Qualifications
MChiro
Therapies offered
Chiropractic Treatment,
Myofascial Release,
Shockwave Therapy,
Health and lifestyle advice.
Background
Jamie graduated from the Anglo European Chiropractic University in Bournemouth. Before working in Cheltenham Jamie previously worked in London, and treats patients of all ages. Whether you are a bodybuilder, gardener, or work many hours at a desk, Jamie is passionate about getting you to feel better by improving how your body works and reducing pain.
Over the years Jamie has worked alongside Physiotherapists, Osteopaths and worked as a massage therapist for 5 years before becoming a Chiropractor. He also has certificates in Sports Nutrition, Deep Tissue Massage and Level 5 Thai Massage.
As a teenager, he competed in a national basketball league and found that manual therapy enabled him to recover quicker from injuries, and also improved his sports performance.
He is passionate about achieving the same results for his patients.
Jamie will work with you to help you understand why your body is feeling the way it is and will combine treatments with useful advice to assist you reach your goal as efficiently as possible.
Approach
Jamie has always been interested in combining Eastern and Western medicine, and he finds the combination can be extremely beneficial. Healing and recovery is a unique experience for each patient and Jamie will create a treatment plan specific to you. He is here to help support you through your health journey.
"I strive to find the most effective treatment and advice for my patients. I focus on meeting each person's unique needs, rather than treating their symptoms only".
Outside of work, Jamie likes to live a creative and active lifestyle. He enjoys going to the gym, long walks in nature, cooking healthy tasty food and writing songs with his acoustic guitar!  
Testimonials from happy clients
Always goes above and beyond
"Alex and the team have been incredible from the initial assessment through treatment and advice. Always goes above and beyond and I can't tell you how amazing it feels to not be so limited in my training for the first time in three years. Have helped immensely with problems on BOTH Achilles tendons and my forearm tendonitis.  The whole team are super friendly and welcoming. Can't speak highly enough!"
Pain free and can get on with my life again
"I found everyone to be very friendly and helpful and after just 1 session with Jamie my pain was manageable. After recommended 6 week session I am pain free and can get on with my life again. Thank you so much Jamie."
The impact has been amazing
"I have had a fantastic experience and results with Jamie Franchini, I had never been to a chiropractor before but have been getting very sore shoulder and neck. Jamie explained everything, carried out some treatments and gave me some exercises and the impact has been amazing. I am also hyper-extendable and he adapted his approach to fit my needs. The clinic and reception is so welcoming and helpful and I am so glad I chose here. Thank you for your continued help."
Amazing, kind courteous and thorough
"I have been suffering with severe neck ache for several years which has worsened to the point of exhaustion . So I made an appointment to get some much needed help. I wasn't disappointed, my chiropractor Jamie was thorough with my medical consultation and started treatment immediately , My experience so far has been the most amazing, kind, courteous and thorough. I would without a doubt recommend to everyone. 
From start to finish I feel more human and counted."
Incredibly professional
"I had my first treatment with Jamie today. He was incredibly professional and I really felt he listened to my concerns, explaining everything to me in detail. He helped me to understand about the underlying cause of my pain and discussed the best treatment plan for me going forward. I would highly recommend."
Fantastic at answering my questions
"I was lucky enough to see Jamie Franchini one of chiropractors at Skelian. As it was my first time, he ensured that he had talked me through the key benefits of Chiropractic and what the process would be. He was fantastic at answering my questions and ensured that I felt comfortable throughout the duration of the session. I really couldn't recommend him enough!"