Jonathan Wride
Role at the Clinic: Specialist Physiotherapist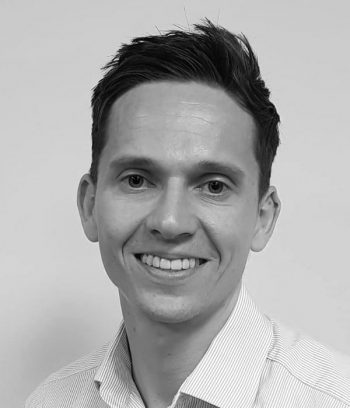 Qualifications
HCPC MCSP AACP PgC (Injection Therapy, MSK Sonographer and Independent Prescriber)
Therapies offered
Physiotherapy
Injury diagnostics,
Injection Therapy,
Diagnostic Ultrasound
Background
Jonathan grew up locally in Cheltenham. He currently works between London and Cheltenham. Jonathan graduated from Cardiff University with First Class Honours in Physiotherapy. After completing his rotations in the NHS, Jonathan moved into private practice to specialise in treating musculoskeletal injuries. Since then, he has worked with both professional and recreational athletes at a variety of clinics across London, alongside his work with the general public.
Jonathan is a specialist physiotherapist, having successfully obtained extensive post-graduate certifications in Diagnostic Ultrasound and Injection Therapy. Jonathan also successfully completed his Independent Prescribing qualification and can prescribe medications without the need for a doctor. 
Jonathan is a passionate educator and is a national lecturer in the field of Shockwave Therapy. He is a member of the Swiss Dolorclast Academy advisory board in which the future of Shockwave Therapy is decided. In addition to this, Jonathan also provides Diagnostic Ultrasound education for fellow healthcare professionals.
Away from clinical life, Jonathan likes to keep fit by going to the gym as well as being a keen road runner. He enjoys a healthy lifestyle, during his spare time, you'll find him going on country walks around the Cotswolds and travelling with his wife.
Approach
"I'm passionate about giving patients instant access to high-level diagnostics and specialist treatments, helping to reduce the waiting times of patients and hopefully speeding up their recovery." 
Testimonials from happy clients
Highly recommend
"Absolutely fantastic experience from start to finish. I had an diagnostic ultrasound with Jonathan Wride who, along with every other member of the team I had the pleasure to meet, was the perfect balance of friendly and professional. Great practice and extraordinarily affordable!  Highly recommended."
Professional and Knowledgeable
"Travelled up from Taunton after recommendation of the clinic and Mr Wride in particular. A warm welcome from the receptionist. Mr Wride was very professional, knowledgeable, he listened well, asked good questions and gave me a good explanation of my anatomy and what he belived my problem to be. Ultasound was used to get the injection exactly where it was needed most. Fingers crossed it works. We discussed on-going options if the problem does not clear up. Happy with my experience thank you."
Very Informative
"I had a very informative appointment with Jonathan who diagnosed my knee problem with an ultrasound scan. I finally have a plan for the management of my pain. Highly recommended. Thank you Jonathan and Skelian Chiropractic Clinic."
Excellent Service
"Excellent service. Everything was explained clearly as my foot ultrasound scan was taking place. I came away with a definite diagnosis to my problem, and constructive methods of alleviating the causes. Very satisfied customer!"
Fantastic
"Jonathan is an extremely knowledgeable physiotherapist and fantastic at his job. He scanned my knee in our first appointment and diagnosed my problem with complete confidence and professionalism. By the second appointment he was giving me the treatment I needed and I felt in extremely safe hands. I can't speak highly enough of him."
Attentive and Sympathetic
"Jonathan was attentive, caring and sympathetic about my frozen shoulder. He explained clearly with the ultrasound where the pain was and reassured me that there was no underlying issues. The agreed result was for me to have a Corticosteroid Injection to stop the pain that I have been suffering with for the last 3 months. Now I can let my shoulder heal without the excruciating pain that I had been suffering and finally start exercising again to hopefully speed up the recovery."