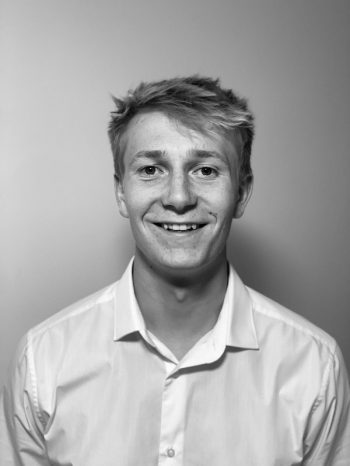 Qualifications
MChiro
Therapies offered
Chiropractic Treatment,
Expert Soft Tissue Techniques,
Movement Analysis,
Sports and Injury Rehabilitation,
Functional Exercise Prescription,
Shockwave Therapy,
Health and lifestyle advice.
Background
Tom graduated from the Welsh Institute of Chiropractic with a 1st Class Masters. He's always been passionate about health, fitness and sport making it a natural progression for him to study how the human body works and to become a Chiropractor.
Tom has seen first hand the huge effect chiropractic can have upon people's lives. This is not only through his own practice, but also through spending a great deal of time with some of the best Chiropractors and Rehabilitation experts in the world. He draws from all of this experience to create tailored care for all of his patients to decrease pain, improve function and create long lasting change.
His vast knowledge of pain and movement puts him in an ideal position to help all of his patients, ranging from those who have injured their back by putting their socks on, to elite athletes, and those suffering with chronic pain. Tom also understands that it is impossible to live the perfect healthy lifestyle and uses regular Chiropractic care to help offset some of our daily stresses.
Approach
Tom's approach includes a range of techniques including hands on treatment, rehabilitation, advice, lifestyle modification and more.
"One of the most important aspects of care is to help every individual understand why they are in pain. From there we can make a plan together to optimise recovery and function, getting you back to living life to the fullest."
Outside of the clinic, Tom likes to practice what he preaches by keeping fit and healthy, having taken part in a range of activities including rugby, running, golf, the gym, CrossFit, football and more. His current passion is running, particularly around Leckhampton and Cleeve Hill. 
Testimonials from happy clients
Grateful for the improvement and pain relief
"This was my second course of treatment having visited several years ago for a different issue. The clinic is still friendly, relaxed and welcoming. I was treated by a different Chiropractor this time, Tom. Tom is brilliant and the improvement in a short space of time has been remarkable. Tom is knowledgeable and takes time to explain and encourage. I highly recommend Tom and I am very grateful for the improvement and relief of pain. Thank you!"
I would really recommend them
"I attended 5 sessions (1 initial consultation + 4 treatment sessions) and it has worked wonders on my lower back pains. I was treated by Tom who has been great at understanding the issue. He talked me through the treatment plan making sure I understood what was going to happen.
I can tell that the amount of pain has very significantly reduced and Tom has now recommended me some exercises to do at home to maintain the work that has been done.
I would really recommend them if you have back issues!"
I am so pleased
"I am so pleased that I had an appointment with Tom. I had been told by a surgeon that I have osteoarthritis in my hip, that there is no treatment and that I will have a hip replacement in the future. A depressing prognosis for me in my 40s. I had a lot of pain, instability and stiffness.
I went to see Tom and he did some manual therapy. Straight away my hip felt 'looser and freer'. He also gave me information and strategies that gave me back control of my pain. It no longer feels inevitable that I will have to get a hip replacement. I am overjoyed that I am able to change my prognosis with Tom's help!"
Knowledgeable and explained everything clearly
"I have been lucky enough to see Tom when I could hardly sit or lie down for 15 minutes without getting severe shoulder pain. He really listened to my story and gave me a clear cause of my pain and reasons as to why the exercises my physio gave me didn't help. He recommended some alternate exercise and alongside some hands on treatment I was 80% better in only a week. He was so knowledgeable and explained everything really clearly. I now go to him about my knees too which he has also helped hugely."
Professional and knowledgeable
"Before going to see Tom I was suffering with back pain every day, especially when at work. I had never been to a Chiropractor before but Tom was really professional and knowledgeable. I had much less pain after only 3 sessions of hands on treatment, which alongside all of the advice and exercises Tom gave, has caused long lasting improvements."
Genuinely cares for his patients
"If you need a Chiropractor in Cheltenham, I was really impressed at how effectively Tom improved my back pain and sciatica. I love how he genuinely cares for his patients and this shows from the minute you walk through the door. Tom really adapted what he did to match me so I can now live life and garden again with next to no pain! He also taught me everything I need to manage my pain even when I am a bit sore. I wish everyone could get this sort of help with exercises that fit their life style."