William Norton
Chiropractor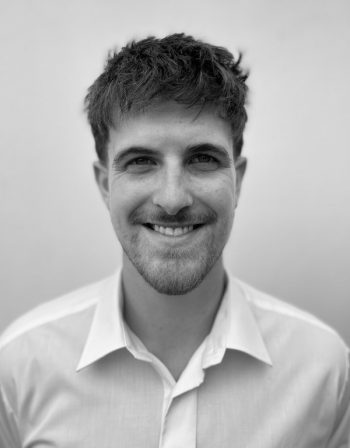 Qualifications
MChiro
Therapies offered
Chiropractic Treatment,
Myofascial Release Techniques,

Practical Home Exercise Prescription,

Shockwave Therapy,
Sports and Injury Rehabilitation,
Health and lifestyle advice.
Background
Meet William, our skilled and passionate chiropractor at Skelian. Graduating from the prestigious Welsh Institute of Chiropractic, William's journey into chiropractic care began very early in his life as he saw the vast benefits it had for his family and friends. Witnessing the transformative effects of chiropractic care on someone close to him, William developed a profound interest in the field and its ability to reduce pain and improve how the body works, leading to an enriched and healthier life.
William's dedication to personal fitness extends beyond his professional life. He actively maintains his physical well-being by engaging in activities such as attending the gym, training Brazilian jiu-jitsu, and skiing when the seasons permit!
His commitment to staying fit and healthy not only sets an inspiring example for his patients but also reinforces his understanding of the importance of an active lifestyle in achieving an overall better sense of well-being. As the science of health is a constantly evolving subject, William is always striving to be on the cutting edge of our understanding of how to get the best out of the human body.
Approach
William believes everyone could benefit from Chiropractic care. First and foremost, his approach is to offer a thorough examination to truly understand what his patients want to achieve out of their treatments and how to tailor their treatment to suit their individual needs. He combines a variety of hands-on techniques including soft tissue work, manipulation and home exercise advice to strengthen the body in any weaker areas. He also uses other forms of advice for day-to-day life, giving patients the environment they need to recover and improve their overall well-being.
"Chiropractic care has been an important part of my life for many years. Being a chiropractor allows me to follow my passion for helping people from all different backgrounds. Seeing the benefits of chiropractic time and time again is such a fantastic reminder of why it makes so much sense to look after your body to get the best of life and yourself."
In his spare time, William likes to keep active with a variety of different sports and activities such as playing golf, skiing (when the conditions are right) and regular martial arts training in the form of Jiu-Jitsu. You may also catch him running around Cheltenham! When he's enjoying some less strenuous downtime, William loves cooking and reading a variety of books on a weekly basis ranging from non-fiction to crime novels and even historical philosophy.
Testimonials from happy clients
Highly recommend
"I recommend William so highly. I've been seeing him for a few treatments to address my persistent neck pain, and the results have been amazing! From the moment I walked into the clinic, I felt welcomed and well-cared for which instantly put me at ease. If you're seeking a chiropractor who genuinely cares about your well-being and has the knowledge to make a real difference, then look no further."

Feeling 100% better
"I was suffering with lower back pain for more than 3 years due to an injury from jiu-jitsu. I had seen many physios in the past and I received multiple treatments with no effect. A friend recommended me to go and see William at Skelian Chiropractic, an interaction which changed my life. After a couple of treatments I was feeling 100% better and since then I've been pain free. His professionalism and his fantastic treatment methods really stood out. Thank you William! Highly recommended!"
I am pain free
"I have suffered with a niggling back pain for ages and I have tried lots of different things but nothing helped. I had treatment with William. I received hands on treatment and he gave me exercises to do at home. After a few sessions I was pain free for the first time in what seemed like forever. I am so grateful to Will and would recommend him to anyone. He immediately put me at ease and was very helpful and professional throughout."
Couldn't be happier
"Great experience at the clinic! I went there for my neck pain and headaches that I usually get from sitting at my desk all day. William one of the chiropractors was great, he communicated with me during the whole treatment and was very nice and professional. He has helped me a lot with my pain and he has also been very kind to give me a few exercises that I can do at home and seemed to have kept the pain at bay. Couldn't be more happy!"