Another Excellent Chiropractor Joins The Skelian Team
Monika Dobrowolska – Expert Sports and Pregnancy Chiropractor.
Monika will be joining Skelian Chiropractic Team – September 2019.
Monika's interest in sports and medicine led to her initial degree in Exercise Science Health & Rehabilitation, and then further qualifying with a distinction as a Chiropractor from the Welsh Institute of Chiropractic.
Monika works with British Athletics and has been selected to work with Team GB British Masters both nationally and internationally. She also works with many under 18 athletes on specialist programmes including basketball, football and rugby.
Aside from sports Injuries, Monika's other speciality is pregnancy-related pain following further training in the treatment of pregnant women.
Monika is qualified in: Active Release Technique ® , Dry Needling, Kinesiology and sports taping and Lubas Medical Pitch Side first aid, as well as being a level 4 Registered Exercise Professional.
Outside of work, Monika loves skiing and walking her dog Guinness.
She is fluent in both Polish and English.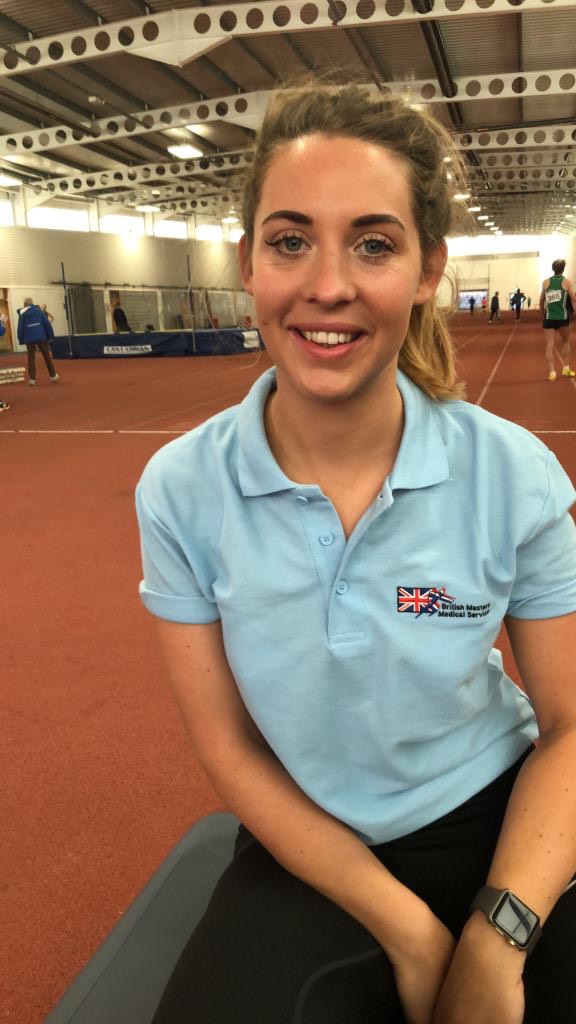 Monika zainteresowała się sportem i medycyną już w szkole średniej i konsekwencja tego było zrobienie wyższych studiów w dziedzinie sportu i rehabilitacji na uniwersytecie w Bournemouth. Ale to było dla niej za mało i zdecydowała się skończyć czteroletnie wyższe studia w dziedzinie Chiropractice w walijskim universytecie. Obydwa kierunki skończyła z wyróżnieniem.
Monika zajmuje się również leczeniem urazów sportowych i współpracuje z Brytyjskimi zespołami atletycznymi.  Została wyselekcjonowana przez Team GB  British Masters aby pracować z nimi podczas zawodów w Anglii jak i podczas miedzynarodowych zawodów w lekkiej atletyce.  Monika również opiekowała się młodymi sportowcami (w wieku poniżej 18 lat ) podczas specjalistycznych zajęć obejmujących koszykówkę, piłkę nożną i rugby.
Urazy sportowe to nie jest wszystko co interesuje Monikę. Bóle powstające w tkankach mięśniowo-kostnych w czasie ciąży to jest również jeden z wielu jej zainteresowań podbudowanych rozległym szkoleniem w tej dziedzinie.
Monika jest zarejestrowana jako " Registered Exercise Profesional Level 4" co oznacza że GP może bezpośrednio kierować do niej pacjentów na leczenie przewlekłych i ostrych schorzeń mięśniowo-szkieletowych.  Ukończyła liczne kursy z dziedziny fizjoterapii: Active Release Technique ® , Kinesiology Taping, Lubas Medical Pitch Side First Aid i Akupuntura.
Poza pracą, Monika lubi pływać, jeździć na nartach i spacerować ze swoim psem Guinness.
https://www.instagram.com/skelian_chiropractic/
https://www.facebook.com/skelianclinic/
https://www.youtube.com/channel/UCCJ9BXYUAAfOie7zTUUeIKA/videos